Praying with Whalley Abbey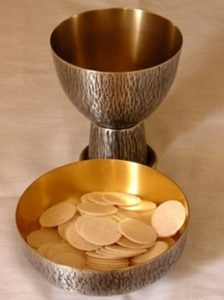 Whilst Whalley Abbey may be closed more generally at the moment, it IS open for prayer – in person and online.
Before lockdown, a small group shared in a Eucharist in the Chapel at the Abbey on Friday mornings. It is wonderful to be able to say this Eucharist will recommence from this Friday, September 18, at 9.30am and each Friday at that time thereafter.
If you wish to attend in person on Friday, you MUST book in with Canon Brian McConkey (07973 740981) and a face covering must be worn. The phone number to call and book may change but we will advise you when it does. Please don't turn up without booking as numbers are limited by the small size of the Chapel.